March 2020:
pewresearch.org/fact-tank/2020…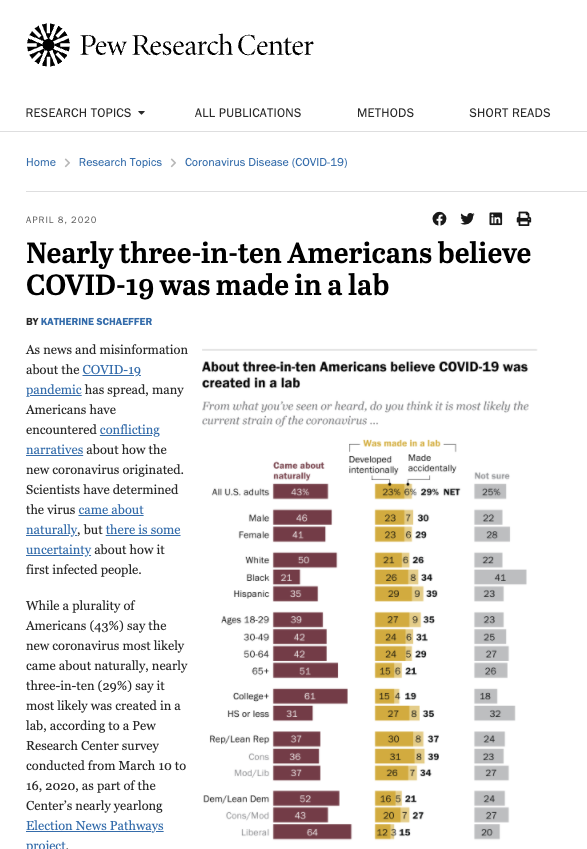 June 2021:
morningconsult.com/2021/06/09/cor…

assets.morningconsult.com/wp-uploads/202…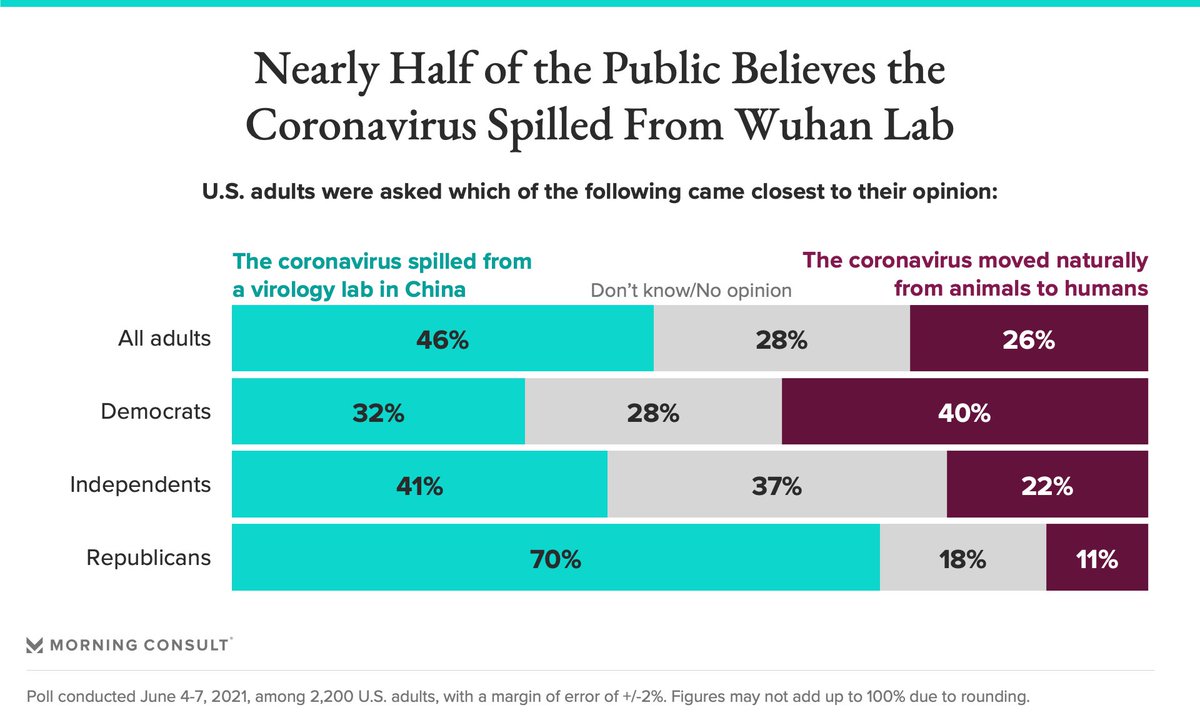 November 21:
reaganfoundation.org/media/358080/r…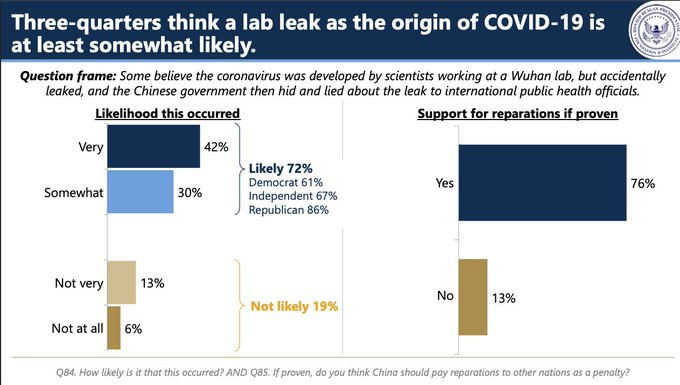 The questions asked are not the same, the methodologies are different, so one has to be somewhat careful when comparing the numbers.
Still there seems to be a trend.
Also the 76% asking for reparations is not helpful.
That is a non-starter.

Better learn from our collective mistakes and plug the biosafety and research gaps to make us all safer.

Plenty to do there starting with better oversight of laboratories, at home and abroad.