Learning from the past - or not.
Anybody who really wants to understand China's attitude today would benefit from reading Chapter 5 of this excellent book:

bit.ly/3fzHFbr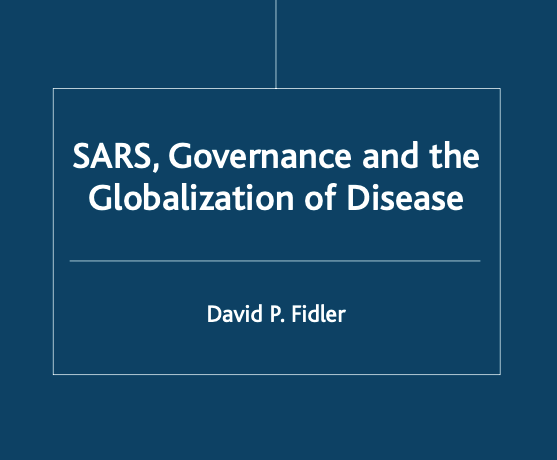 According to this table from the WHO update of the 16h March SARS had nothing to do with China. No case officially reported - just some unrelated atypical pneumonia.

SARS clearly must have started in Hong Kong or Vietnam.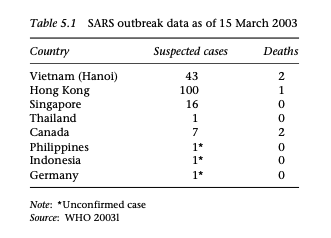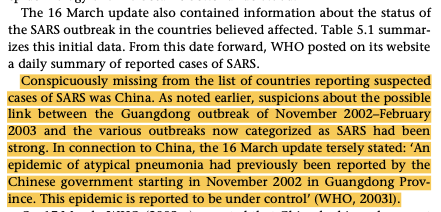 Anyway according to Chinese scientists these atypical pneumonia cases in China were Chlamydia pneumonia, which can be treated with antibiotics - no worry it's all under control.

Keep moving and check Hong Kong instead.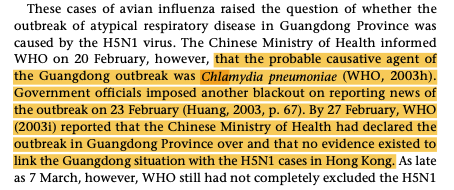 That did not go too well with the WHO when they eventually met Chinese health officials in Beijing on the 24th March 2003.

And as usual there was no data to show. Also trust us it's Chlamydia.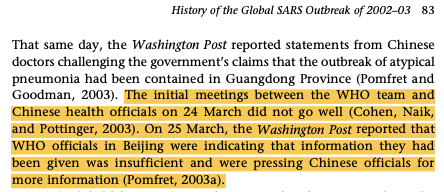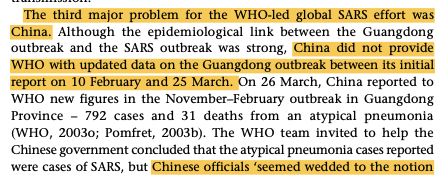 No need to go ad visit Guangdong as well.

And it went on like this. April was not any better.
China kept saying that it had nothing to hide and was not covering up. Just trust us.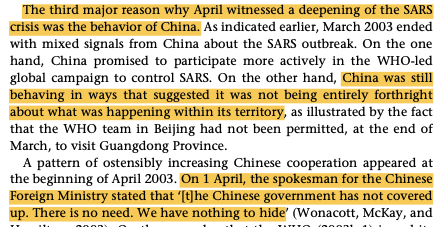 But soon the story started changing: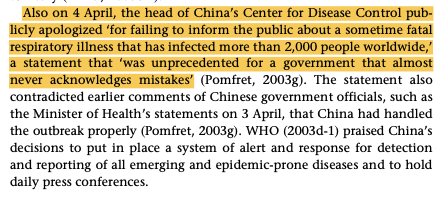 But then the problem moved to Beijing, where once, again - trust us - there was nothing particular going on.

It there are any cases in Beijing there are imported from Thailand.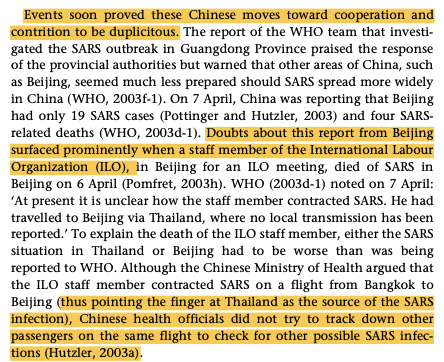 However soon Dr Jiang Yanyong of the 301 PLA hospital in Beijing had enough of that charade and raised the alarm: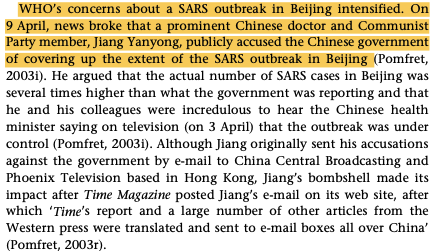 But China kept dragging its feet, especially blocking access to the military hospitals where many SARS patients were being treated.

Despite promises, China kept underreporting cases, using the PLA and its military hospitals to hide the cases.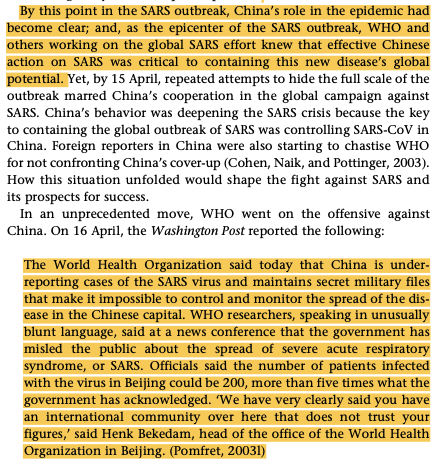 Eventually the WHO had enough and rebuked Beijing:
But to the very end Beijing tried to cheat its way through.

After agreeing to the WHO team visiting some key hospitals, Beijing started moving the patients out to other facilities or even moving them around in ambulances for the duration of the WHO visits.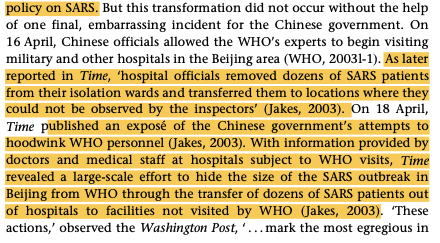 Things only started improving at the end of April.

In all 5 months were wasted due to Beijing's obfuscation - all the way paved with reassurances of its honesty and transparence.

washingtonpost.com/archive/politi…